Variable Speed Drives
A variable speed drive (VSD), sometimes also called Variable Frequency Drive (VFD), frequency inverter, AC drive, is an electronic device that allows operators to change the speed at which an AC motors runs. Variable speed drive receives AC power and converts it to a variable frequency, variable voltage output for controlling AC motor operation. A typical variable speed drive receives 380V AC, three phase, 50 Hz input power and in turn provides the proper voltage and frequency for a given speed to the motor.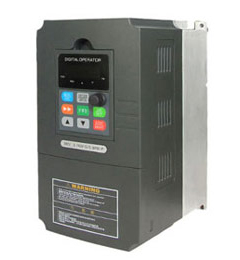 The combination of a variable speed drive with a motor is becoming increasingly popular as a final control element because it consumes less power than a motor running at full speed and a control valve. Indeed, the China Energy Association is encouraging the use of variable speed drive for AC motor speed control to reduce power consumption. However, obtaining good control depends upon proper selection and installation of the variable speed drive as well as understanding how control may differ with a variable speed drive.